Johnson`s Pond has been fished by local fishermen for years and even though it has been frequented by poachers with nets, who only think of themselves and not their children`s fishing future, it still offers great fishing.
I would like to dedicate this page to a man who left a legacy of human understanding and kindness behind, especially to all of his students while principal at Elwood Primary School in Deer Lake, NL. Victor May passed away a few months after this photo was taken while clearing snow from a neighbours driveway. He will always be missed.
VICTOR MAY
Victor May who loved the outdoors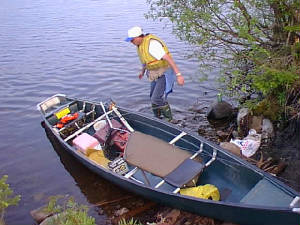 Victor May at Johnsons Pond
This is Patrick showin` the ivory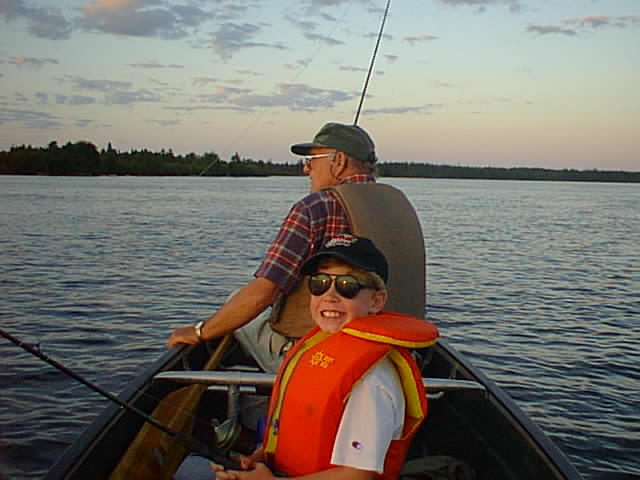 Followin` in grandad Dino`s footsteps for fishing
Happy Pat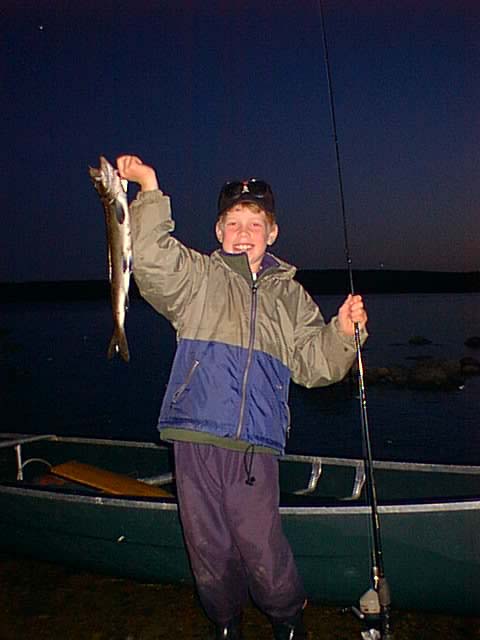 Do You think this guy`s proud?
SUNSET ON JOHNSON`S POND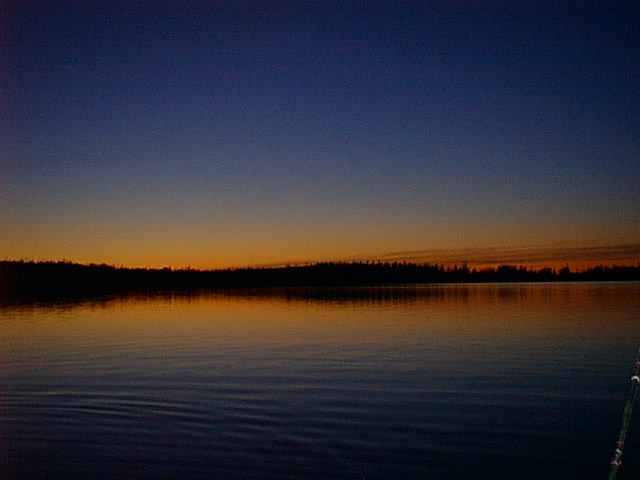 The Fish Really Come Alive When It`s Time To Leave.
DINO, PAT & ME
RESTING UP FOR ANOTHER GO AT IT
BOIL-UP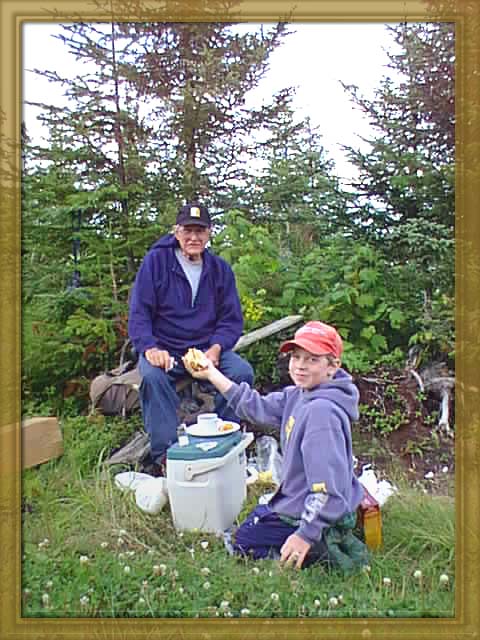 DINO PAT STUFFIN` THEIR GUT
JOHNSON`S EVENING
TIME TO GO ASHORE