We have travelled most of the old logging trails from the 1920s and 30s which were basically obliterated by new growth but a few years back using old maps of the areas we found our way to ponds too numerous to mention and have enjoyed them over the years.

7 pound trout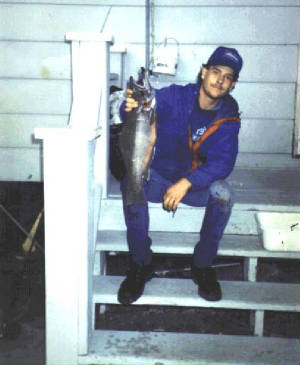 My son with nearly seven pound trout taken about 20 years ago
Grand Lake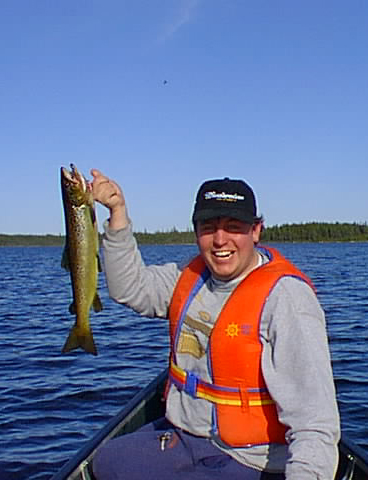 Jim Mercer with 2 1/2 pounder
EARLY MORNING ON A PART OF GRAND LAKE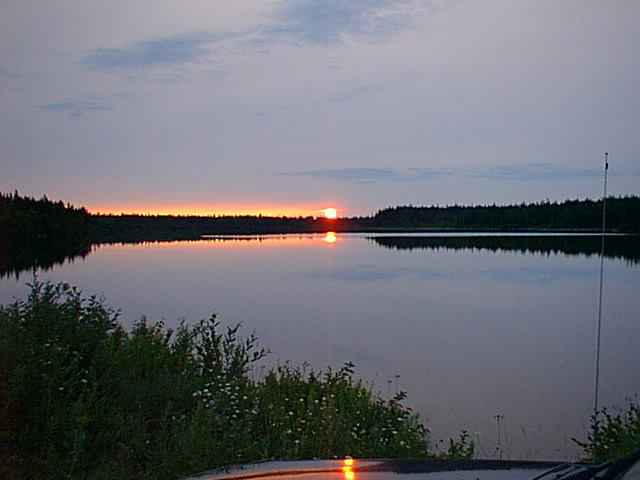 YOU COULD HEAR AND SEE THE BIG ONES JUMPING AFTER INSECTS
HOTEL FOR TONIGHT
BETTER THAN THE WALDORF ASTORIA, HARD TO SCOOP A HOLE FOR MY HIPS THOUGH.
SOON BE CAMPFIRE TIME
I CAN REALLY SMELL THE COFFEE BY THIS TIME.